134 Cadles Road, Carrum Downs Vic 3201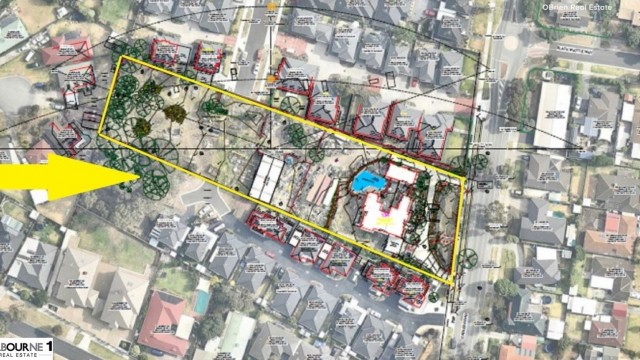 Platinum Opportunity for develop, Plan & Permit approved build 14 STYLISH TOWNHOUSES
A suburb opportunity to shape Melbourne's expanding South-East housing corridor. Perfectly located this 14 townhouses development site is desirably situated on approx 6,000sqm. Only a short stroll to the local primary school, shops and public transport. This is one of the last pockets of land available in the Street for the serious builder. This could be your profitable!!
*Endorsed Permit
* High profit and low risk
*The property suitable for the large market demand : first home buyer, investors and retirement.
*Situated close to Ballarto Road (Coles Supermarkets) and Hall Road Shopping centres
*Close to 'The Pines Flora and Fauna Reserve'
*Public Transport at your doorstep and close to train station.
*******************************************************************************************************************************
不可错过的黄金发展投资机会 ,商机无限,不容错失 
发展土地约6,000平方米,拥有政府许可证及图则,可兴建14幢现代化时尚双层特大别墅。 别墅位置靠近Carrum Downs市中心,只需步行数分钟到达商店,公共交通工具及火车站,方便舒适。迎合市场大量需求首次置业人士、投资者或退休人士。全区最后一块可供建造土地之一,正是您丰厚盈利的绝佳机会。一切准备就绪,等待阁下明智选择,还等什么…错过这次机会,可能是失之交臂!
投资及发展商可参考以下优点。
* 已有政府批文
* 高利润及低风险
* 位置适合市场大量需求的置业者、投资者和退休人士
* 位置靠近Ballarto Road (大型超市) 及Hall Road(购物中心)
* 附近 'The Pines Flora and Fauna Reserve'
* 设有公共交通工具及火车站